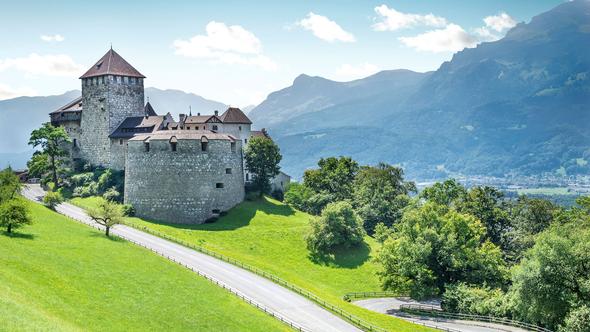 If you talk about financial freedom with people, you'll soon learn that everyone defines it differently....
For some, it's the ability to send their kids to college and take a vacation every now and then. For others, it's building a nest egg for retirement and being able to bless their family when they're gone. Financial freedom makes us all think about different things that matter to us, but in the end, what we all want is the same: the ability to live our best life and weather any storm that comes our way.
Here at Freedom Financial Group, we take a Biblical approach to wealth accumulation, helping people take charge of their finances and align their money with their values.
We don't believe in a one-size-fits-all approach, and instead take the time to really get to know people and what drives them before we make recommendations on anything. We act as a sounding board for our clients, talking through their goals, their fears, and what opportunities are available to them, and we help them figure out what the best path forward is.
No matter where you are in life or how much planning you have or haven't done, if you want to pursue true financial freedom, we'd love to talk.
Honor the Lord with your wealth and with the best part of everything you produce. Then he will fill your barns with grain, and your vats will overflow with good wine.
Meet Our Team
Taylor White
Eve Brewer
Nathan Crow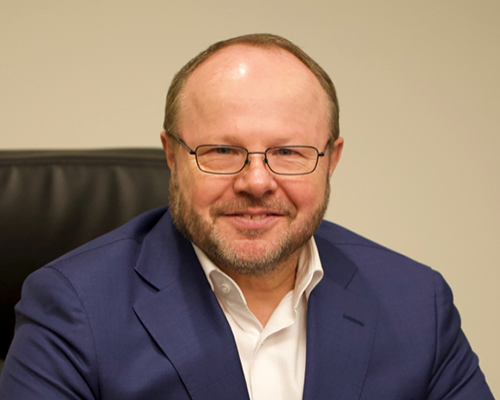 George Reninger
Taylor White
Taylor White has been in Financial Services since 2010, and founded Freedom Financial Group in 2012.
He speaks both nationally and locally at: churches, places of business and universities on how to help fortify financial goals.
Taylor believes all wealth is God's, and that we are just temporary stewards of His wealth. He believes in using a biblical approach to understand and implement time-tested principles about wealth.
Since 2014, he has served at The University of Texas at Tyler, as Chairman for the Center for Family Business, within the Soules College of Business. Here he helps connect likeminded entrepreneurs with resources for personal and business development.
He invests not only into the entrepreneurial mindset of likeminded adults but, also into the future of entrepreneurial mindsets of the youth. Each year he hosts and Sponsors "Freedom Venture Fair." A place where children can showcase their entrepreneurial concepts and dreams.
Since joining financial services in 2010, Taylor has qualified every year to be a member of the Million Dollar Round Table (MDRT). MDRT members demonstrate exceptional professional knowledge, strict ethical conduct and outstanding client service. MDRT membership is recognized internationally as the standard of excellence in the financial services industry.
Taylor has been married to his best friend, Jennifer, since 2002. They have 3 children: Amelia, Genevieve, and Wilder. He is an avid musician, tennis player, golfer, and hunter.
He invests a lot of time into his family. Most Fridays, you can catch Taylor dancing in one of his many funny costumes, doing crossing-guard duty at his kid's school. Afterwards, he reads to classes, giving the teachers and students all some much needed laughs! You also will find him teaching music lessons at his children's school. Taylor and his wife have owned and sold multiple businesses in the Tyler area such as: a local retail store, magazine company, and van rental company. They currently hold multiple real-estate ventures, ranging from commercial, single and multi-family properties, as well as development projects.
At the center of everything that he is and does, is his faith in the God of the Bible. Taylor finds great joy serving as a deacon at his church, and has led many men's groups over the years. He is a constant witness to whomever will hear the news of what God has done, and is doing!
Nathan Crow
Nathan takes the approach to being a resource for you, your family, and/or your business by: being EFFECTIVE in preserving your wealth, in an EFFICIENT manner through developing and utilizing FUNCTIONAL strategies all while ensuring you are CONFIDENT and COMPETENT with the techniques and tools utilized in your strategy. Through this approach, we will collaborate to develop a strategy to be implemented in building your FINANCIAL FORTRESS. He founded 15 small businesses and sold 11. Deciding not to retire, understanding the business and personal finance world, he chose to dedicate himself to other small businesses in helping to secure their financial goals.
Nathan graduated from Texas A&M University Class of 2006 with a degree in Agriculture Leadership & Development. Nathan has been in public service as a firefighter since 2008. In addition he and Katherine have started, operated, purchased, and sold multiple small business'. Through his experiences; Financial Services has been a lifelong pursuit for Nathan and he is excited to be a resource for people like you, your family, and your business.
John Egan
John comes to Freedom Financial Group after over 12 years as the director at one of the largest Catholic camps in the country. Under his direction, they were able to achieve incredible facility growth, mission enhancement and non-profit business stability. While leading a staff of over 130 in a multi faceted organization centered on relationships, he knows the importance of a sound financial strategy. John holds his Masters in Pastoral Ministry from Caldwell University.
John, who's originally from New York, and his wife Ronna have six wonderful children and have lived in East Texas for over twelve years, the last five in Tyler. John loves his faith, playing golf, and watching The New York Mets. Close friends know him as "Big Tuna."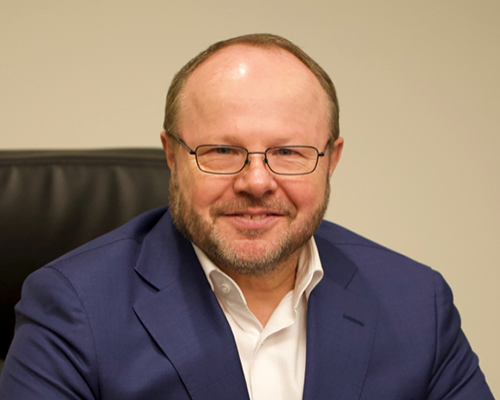 George Reninger
Strategic Relationship
George Reninger is highly motivated by a sense of divine calling and financial purpose in caring for his clients. George graduated with honors holding a science degree in Management Information Systems, having worked in a number of America's strongest corporations including Standard Oil, IBM, AT&T, and The Federal Reserve Bank. Following his corporate experiences he started his own 501(c)3 from which he strategically partnered with various faith based NGO's to deliver leadership, care and practical nutrition to students, orphanages & children around the world.
George then started his own financial development company and traveled across the USA and to over 45 countries opening diverse markets for nutritional technologies and micro-business development with cultural sensitivity. He is a graduate of Christ For The Nations leadership institute in Dallas, Texas (CFNI.org), and he now volunteers his time serving the organization through Partner Development. George lives in the greater Dallas area with his wife Katie and has 6 children.
Eve Brewer
Eve has been in the customer service industry for over 30 years and in the financial services for the past 10 years. She believes excellent customer service, honesty, and integrity are all imperative for a successful business. Eve is looking forward to assisting each of our clients to the best of her ability.
Eve is happily married to her best friend Rick since 2012. They enjoy recreational trips like hiking and camping, visiting the beaches in the Gulf of Mexico, and trips to Walt Disney World. They are active in their congregation, donating their time and effort to help run the Audio/Visual presentations for services. She is grateful for all God has given her and believes all the glory goes to Him.
Licensed States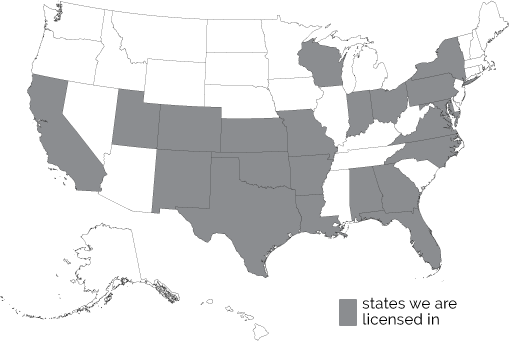 Our Clients
Here at Freedom Financial Group, we work with incredible clients throughout Texas and in several other states. The map to the left shows where we are currently licensed, but if your state isn't highlighted, don't worry, we can work to get properly registered/licensed to help you with your situation. Our clients are different ages, different occupations, and different income levels, but the people we work best with have some things in common:
Think Outside the Box
Take Charge of Life
Entrepreneurial Mindset
Successful Career
Confident & Driven
Financial Review
Coachable & Passionate
Big Picture Thinker
Proactive and Open
Faith & Family
Focused
Core Services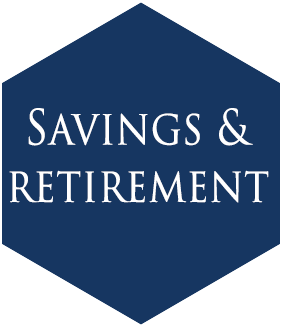 - Rollovers
- IRA's
- 401k
- Mutual Funds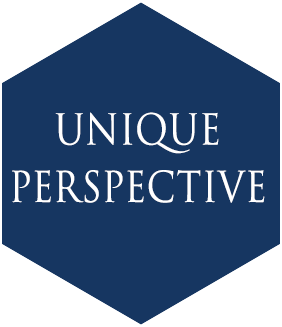 - Real-Life Financial Conversations
- Passive Income Strategies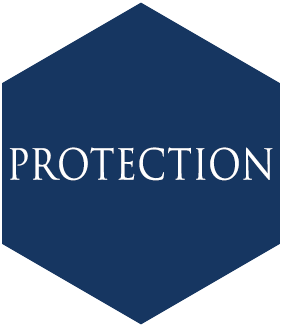 - Life Insurance
- Long Term Care Insurance
- Insurance
- Annuities
FFG Process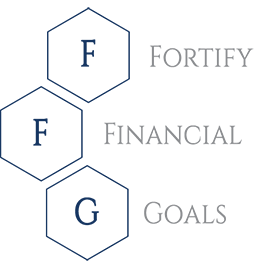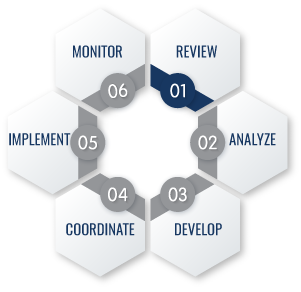 Step 1:

Review

An average meeting takes 2-4 hrs. We begin by taking a look at what matters most to you and by better understanding your short-term and long-term financial objectives. We maintain an open and candid conversation to help ensure that our strategies and tactics are evolving with your needs.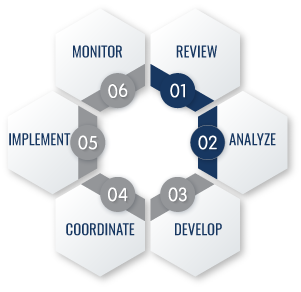 Step 2:

Analyze

Our recommendations are based on a thorough analysis of your current situation, including risk tolerance, investment objectives, time horizon, and human capital. We work with leading experts to provide you with access to cutting-edge investment research and solutions.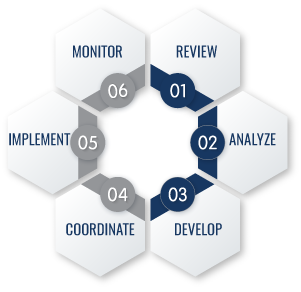 Step 3:

Develop

We seek to identify the right combination of financial strategies in order to help optimize your overall investment portfolio.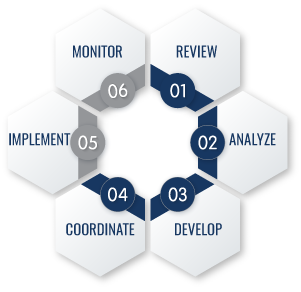 Step 4:

Coordinate

We provide you with informed options and assist you in the selection of a strategy that is the best possible one for you.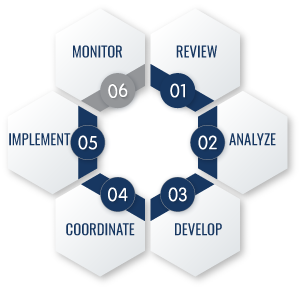 Step 5:

Implement

We carefully implement your selected financial strategy and guide you along the way.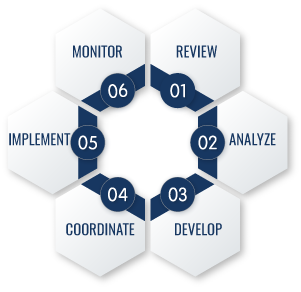 Step 6:

Monitor

We remain focused on your goals, reviewing your investment or financial strategy regularly, monitoring the changing financial environment, and making adjustments as appropriate or if your needs change.
The wise have wealth and luxury, but fools spend whatever they get.
FFG Seminars
The team at Freedom Financial Group enjoy teaching others how to achieve true financial freedom through a Biblically-centric approach. His seminars are designed to help people learn how to establish passive income, reduce their tax liability*, protect their assets, and align their wealth with what matters most to them. If you're interested in having them speak to your church or group, fill out the form below and someone will be in touch soon.
*Neither Freedom Financial Group, its staff nor NYLIFE Securities LLC or its representatives or affiliates provides tax, legal, or accounting advice. Please consult your own tax, legal, or accounting professional before making any decisions.
Resources
Additional Resources coming soon!
Good people leave an inheritance to their grandchildren, but the sinner's wealth passes to the godly.