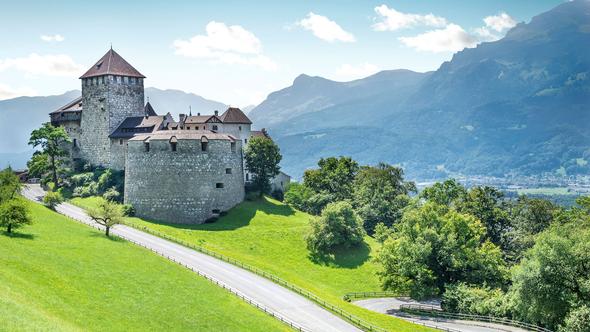 If you talk about financial freedom with people, you'll soon learn that everyone defines it differently....
For some, it's the ability to send their kids to college and take a vacation every now and then. For others, it's building a nest egg for retirement and being able to bless their family when they're gone. Financial freedom makes us all think about different things that matter to us, but in the end, what we all want is the same: the ability to live our best life and weather any storm that comes our way.
Here at Freedom Financial Group, we take a Biblical approach to wealth accumulation, helping people take charge of their finances and align their money with their values.
We don't believe in a one-size-fits-all approach, and instead take the time to really get to know people and what drives them before we make recommendations on anything. We act as a sounding board for our clients, talking through their goals, their fears, and what opportunities are available to them, and we help them figure out what the best path forward is.
No matter where you are in life or how much planning you have or haven't done, if you want to pursue true financial freedom, we'd love to talk.
Honor the Lord with your wealth and with the best part of everything you produce. Then he will fill your barns with grain, and your vats will overflow with good wine.
Meet Our Team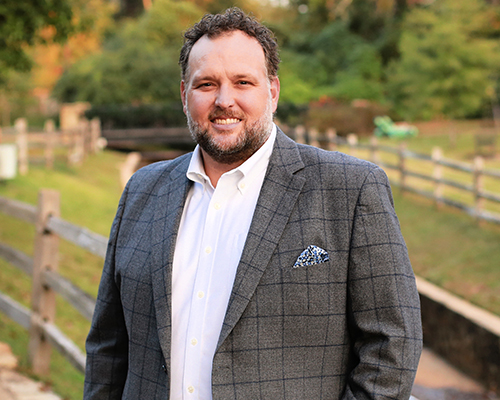 Taylor White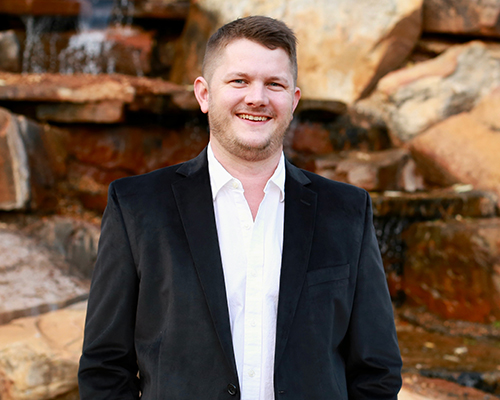 Jacob Hopson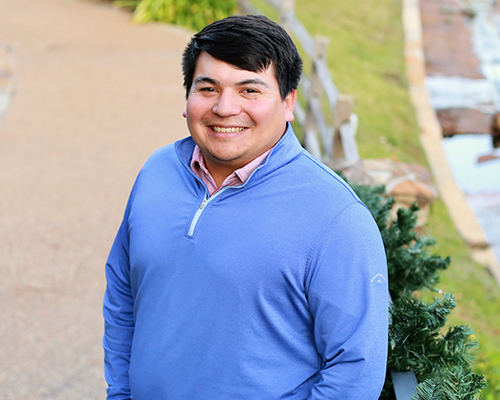 Jamey Scruggs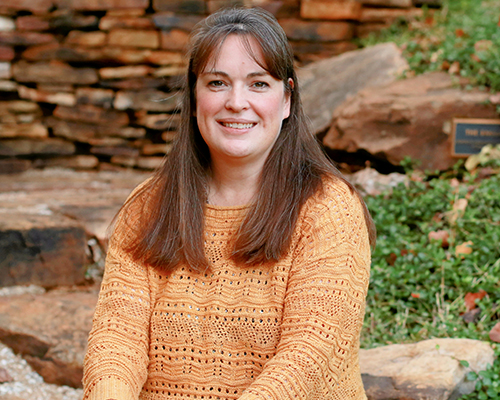 Eve Brewer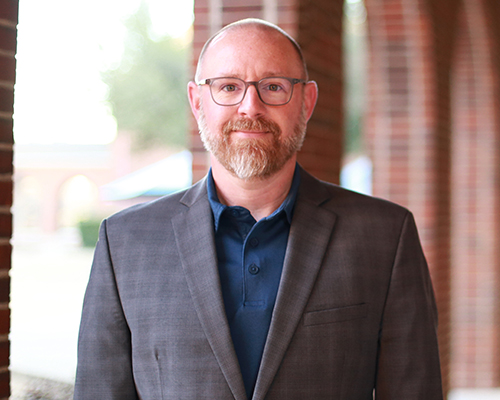 Daniel Musson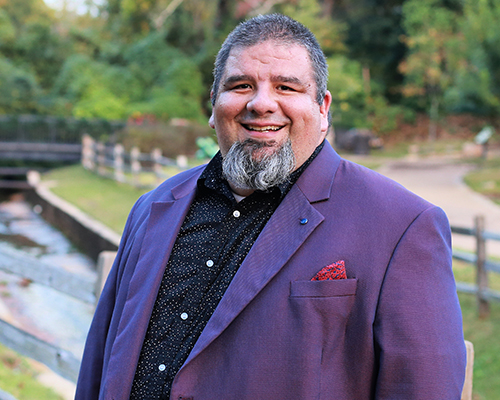 Brian Serrano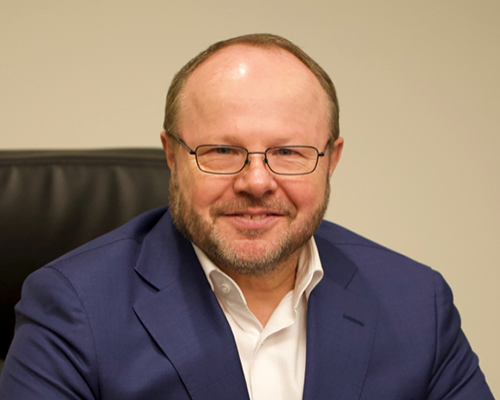 George Reninger

The Nautilus Group®

As a Member Agent of The Nautilus Group®, a service of New York Life Insurance Company, Taylor White works hand-in-hand with Nautilus specialists experienced in taxes, estate law, life insurance, accounting, and charitable giving. This relationship helps ensure you benefit from some of the most sound thinking when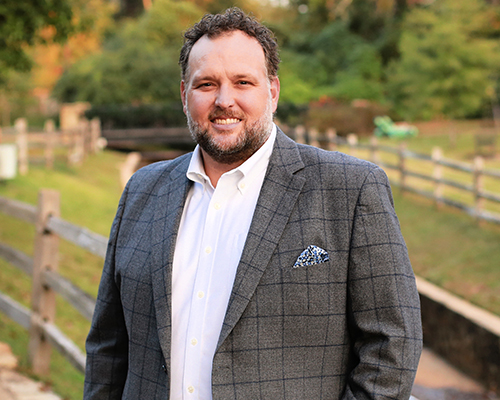 Taylor White
Taylor White has been in Financial Services since 2010, and founded Freedom Financial Group in 2012.
He speaks both nationally and locally at: churches, places of business and universities on how to help fortify financial goals.
Taylor believes all wealth is God's, and that we are just temporary stewards of His wealth. He believes in using a biblical approach to understand and implement time-tested principles about wealth.
Since 2014, he has served at The University of Texas at Tyler, as Chairman for the Center for Family Business, within the Soules College of Business. Here he helps connect likeminded entrepreneurs with resources for personal and business development.
He invests not only into the entrepreneurial mindset of likeminded adults but, also into the future of entrepreneurial mindsets of the youth. Each year he hosts and Sponsors "Freedom Venture Fair." A place where children can showcase their entrepreneurial concepts and dreams.
Since joining financial services in 2010, Taylor has qualified every year to be a member of the Million Dollar Round Table (MDRT). MDRT members demonstrate exceptional professional knowledge, strict ethical conduct and outstanding client service. MDRT membership is recognized internationally as the standard of excellence in the financial services industry.
Taylor has been married to his best friend, Jennifer, since 2002. They have 3 children: Amelia, Genevieve, and Wilder. He is an avid musician, tennis player, golfer, and hunter.
He invests a lot of time into his family. Most Fridays, you can catch Taylor dancing in one of his many funny costumes, doing crossing-guard duty at his kid's school. Afterwards, he reads to classes, giving the teachers and students all some much needed laughs! You also will find him teaching music lessons at his children's school. Taylor and his wife have owned and sold multiple businesses in the Tyler area such as: a local retail store, magazine company, and van rental company. They currently hold multiple real-estate ventures, ranging from commercial, single and multi-family properties, as well as development projects.
At the center of everything that he is and does, is his faith in the God of the Bible. Taylor finds great joy serving as a deacon at his church, and has led many men's groups over the years. He is a constant witness to whomever will hear the news of what God has done, and is doing!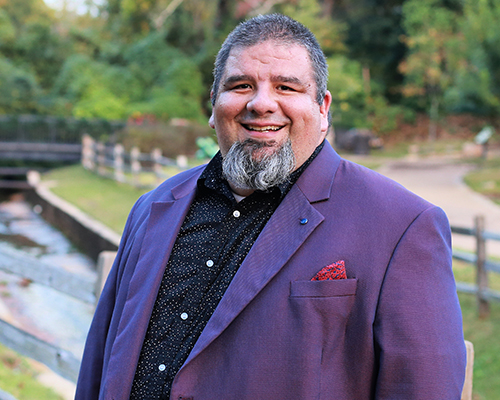 Brian Serrano
Brian is our Client Success Ninja. Brian has been in the customer service industry for over 25 years. He believes that people are all made in God's image and created for success. Brian is committed to help our team and clients be successful in all they do.
Brian has been married to his wife, Kim since February of 2001. Brian & Kim have 4 kids Olivia, Oakley, Cameron, and Nathan. Brian is Pastor of the Hebraic Family Fellowship of DFW. Brian serves as an elder of Menorah Bible Fellowship. He is also the director of two non-profits: Messiah Texas and Undignified Ministries. Brian loves football, golf, board games, and family time.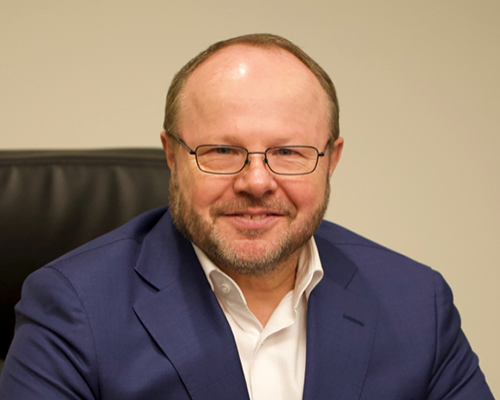 George Reninger
Strategic Relationship
George Reninger is highly motivated by a sense of divine calling and financial purpose in caring for his clients. George graduated with honors holding a science degree in Management Information Systems, having worked in a number of America's strongest corporations including Standard Oil, IBM, AT&T, and The Federal Reserve Bank. Following his corporate experiences he started his own 501(c)3 from which he strategically partnered with various faith based NGO's to deliver leadership, care and practical nutrition to students, orphanages & children around the world.
George then started his own financial development company and traveled across the USA and to over 45 countries opening diverse markets for nutritional technologies and micro-business development with cultural sensitivity. He is a graduate of Christ For The Nations leadership institute in Dallas, Texas (CFNI.org), and he now volunteers his time serving the organization through Partner Development. George lives in the greater Dallas area with his wife Katie and has 6 children.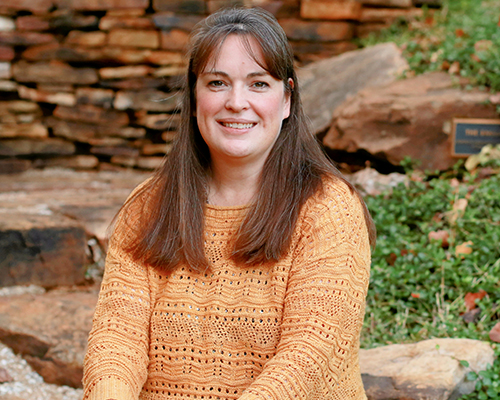 Eve Brewer
Eve has been in the customer service industry for over 30 years and in the financial services for the past 10 years. She believes excellent customer service, honesty, and integrity are all imperative for a successful business. Eve is looking forward to assisting each of our clients to the best of her ability.
Eve is happily married to her best friend Rick since 2012. They enjoy recreational trips like hiking and camping, visiting the beaches in the Gulf of Mexico, and trips to Walt Disney World. They are active in their congregation, donating their time and effort to help run the Audio/Visual presentations for services. She is grateful for all God has given her and believes all the glory goes to Him.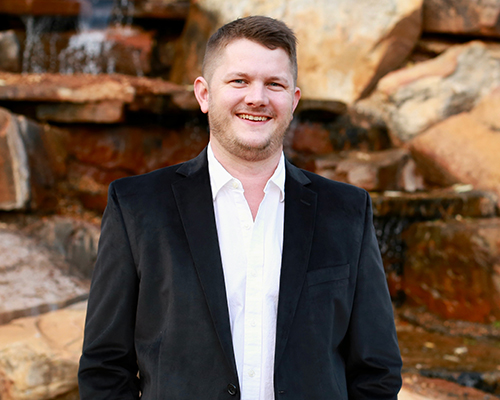 Jacob Hopson
Jacob Hopson's passion for finance started as a bank teller in 2008, since then, he has journeyed through ministry, oil and gas, construction, and business ownership. In late 2022, through prayer and consultation, he knew God was calling him into a financial career as a member of Freedom Financial Group. Jacob loves to partner with families and businesses as they endeavor to accomplish their financial goals. His experience in different avenues of life as well as his motivating desire to incorporate a sound biblical approach to wealth solutions gives confidence and comfort to his clients. Jacob thrives in being a resource for his clients as they set out to accomplish all of their financial goals.
Jacob has been married to his lovely bride, Naomi, since June 2008. Throughout the past 15 years, God has blessed them with a quiver full of children! Before they were married, they knew they wanted a big family. Throughout the years they waited on the heavenly Father to tell them when their quiver was full, and 5 was that number! As a family, they host a weekly Sabbath fellowship in their home in beautiful Hideaway, Texas. Nothing invigorates them more than gathering together with a body of believers who love to worship the Creator and study His Word.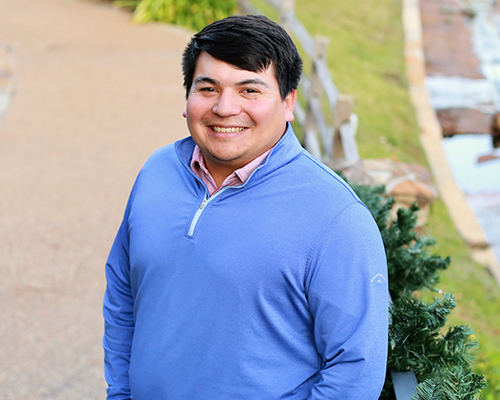 Jamey Scruggs
Jamey takes the approach of looking at your finances just like taking a golf lesson with him. He will dive into your concerns with you and also help you set goals to put you in the right place for the future of your family and the generations to come. Jamey wants to be a sound board and resource for you so that you can get on the fast track for financial success. He also, brings a passion for all things financial. At a young age he had a great understanding of personal finances and business life. He uses his time at Texas Tech and experiences from the work place, and the mentors he's had over the years to bring the best solutions to the table.
Jamey attends Texas Tech University and is finishing up a degree in General Studies with minors in Personal finances, and Communications, and Human Resources. He has an Associates Degree in Business from Jacksonville College. Jamey has spent most of his life in the golf industry, he also played golf in high school and in college. He recently was the Assistant Golf Professional at Willow Brook County Club for two years before transition to the Freedom Team. He's always had a passion for business and finances and that is why he made the transition from the golf industry to the financial industry. If you run into Jamey outside of work you with find him with his friends playing golf or watching sports. Jamey is a big supporter of his Red Raiders and their mens sports teams.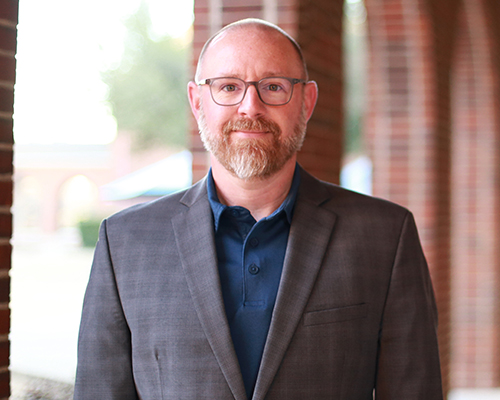 Daniel Musson
The world of finance is a new arena for Daniel, but he is excited about all the challenges, rewards, and sense of accomplishment that lie ahead of him. It is Daniel's hope and goal here at Freedom Financial to make meaningful connections with people, to be a part of seeing their lives truly profit from having a sound approach, and to remove the worry about what the future might look like, financially speaking. Daniel looks forward to meeting you and serving you in the needs you might have so that your future is safe, secure, and bright!
Daniel just recently moved to Texas, home of his beloved Cowboys! He grew up in central Illinois, the son of a farmer. Daniel became the first Musson (to his knowledge) to graduate from college, earning a bachelor of arts degree in History from the University of Illinois in 1994. In 1996, Daniel moved to Florida in order to become involved with a large youth ministry. On the 3rd day I was in Florida, on June 6th, 1996, Daniel met Melissa, the woman who would become his wife. They were married on February 21st, 1998, and I am more madly in love with her today than I was then. Daniel and Melissa have had 6 amazing daughters. From Florida Daniel and Melissa moved to Oklahoma in 2009 where they resided until December of 2022.
Though born in Illionois to a family of Chicago Bears fans Daniel grew up idolizing Roger Staubach, which made me him a lifelong fan of America's Team. Thus, his adoration for the state of Texas has been a part of him since childhood, and he is ecstatic to finally reside in this great state!
Daniel plays guitar, especially bass. Daniel also is an amazing accidental chef. When he comes homes and Melissa needs a night off dinner duty he has a knack for throwing random ingredients together and making something really yummy. Just don't ask him to repeat it. Daniel is also an ordained minister. This summer Daniel is serving as Director of Camp Yeshua youth camp and is excited to invest in the lives of teenagers there.
The Nautilus Group® is an exclusive resource and service of New York Life Insurance Compay accessible to Member Agents working with affluent, high-net-worth and business owner clients. Nautilus provides a range of consultative services and technical case design to support its Member Agents in presenting estate, business, charitable, insurance, and retirement strategies to their clients and their clients' advisors in these key areas: Family Protection, Estate and Legacy Planning, Business Succession and Exit Planning, Executive Benefits, and Philanthropy.
Since every client has unique requirements, The Nautilus Group® staff and its Member Agents employ an individualized case development strategy, working on a team basis with the clients' professional advisors.
Member Agents of The Nautilus Group®, through their expertise and commitment to this team approach, can provide resources, services, and solutions that help their clients work with their own professional advisors to attain clarity on their financial situation and to also help achieve their business and estate planning objectives.
This consultative process fosters an understanding between the client, the Nautilus Member Agent, and the client's circle of advisors. Working hand in hand with the Nautilus staff, Member Agents present their clients with state-of-the-art planning strategies and customized case analyses designed to meet the client's complex objectives. The one-on-one case design process used by Nautilus is tailored to the unique requirements of each client, achieving a better understanding of the complex needs and goals of each individual.
The Nautilus Group® is located in Dallas, Texas, and is staffed by an elite team of professionals experienced in law, taxation, accounting, business, insurance, finance, and philanthropic planning. This team provides dedicated support for Nautilus Member Agents, an elite group of experienced insurance and financial industry leaders, firmly committed to a team approach concept.
The Nautilus Group® is a service of New York Life Insurance Company. Neither The Nautilus Group®, its member agents, nor its staff provide tax, legal, or accounting advice. Clients are urged to seek the advice of their own professional advisors before implementing any planning strategies.
Licensed States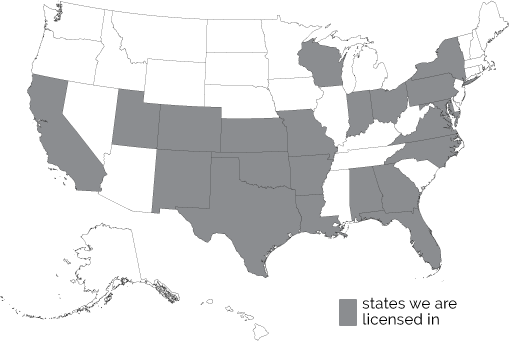 Our Clients
Here at Freedom Financial Group, we work with incredible clients throughout Texas and in several other states. The map to the left shows where we are currently licensed, but if your state isn't highlighted, don't worry, we can work to get properly registered/licensed to help you with your situation. Our clients are different ages, different occupations, and different income levels, but the people we work best with have some things in common:
Think Outside the Box
Take Charge of Life
Entrepreneurial Mindset
Successful Career
Confident & Driven
Financial Review
Coachable & Passionate
Big Picture Thinker
Proactive and Open
Faith & Family
Focused
The wise have wealth and luxury, but fools spend whatever they get.
Core Services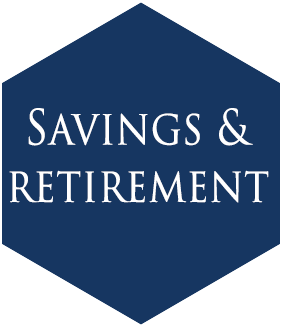 - Rollovers
- IRA's
- 401k
- Mutual Funds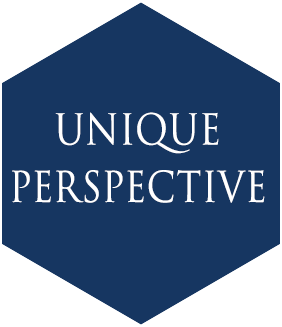 - Real-Life Financial Conversations
- Passive Income Strategies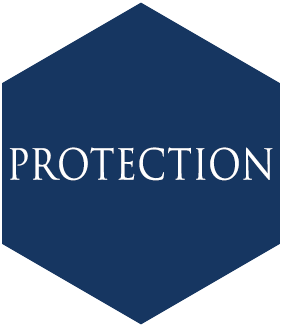 - Life Insurance
- Long Term Care Insurance
- Insurance
- Annuities
FFG Process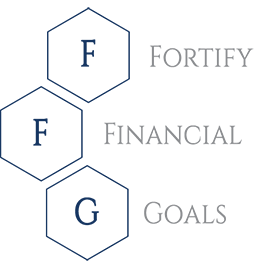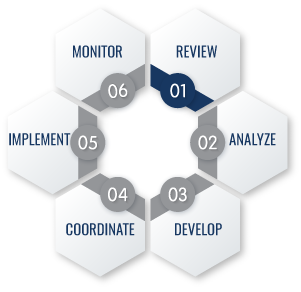 Step 1:

Review

An average meeting takes 2-4 hrs. We begin by taking a look at what matters most to you and by better understanding your short-term and long-term financial objectives. We maintain an open and candid conversation to help ensure that our strategies and tactics are evolving with your needs.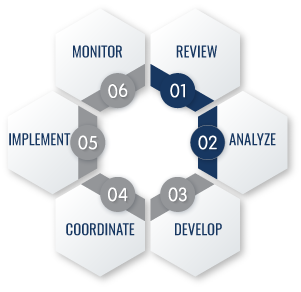 Step 2:

Analyze

Our recommendations are based on a thorough analysis of your current situation, including risk tolerance, investment objectives, time horizon, and human capital. We work with leading experts to provide you with access to cutting-edge investment research and solutions.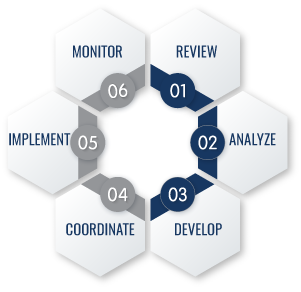 Step 3:

Develop

We seek to identify the right combination of financial strategies in order to help optimize your overall investment portfolio.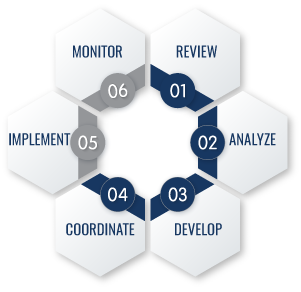 Step 4:

Coordinate

We provide you with informed options and assist you in the selection of a strategy that is the best possible one for you.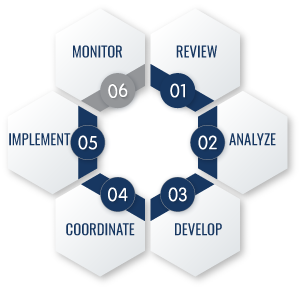 Step 5:

Implement

We carefully implement your selected financial strategy and guide you along the way.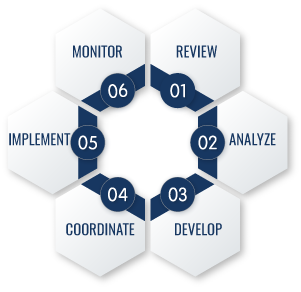 Step 6:

Monitor

We remain focused on your goals, reviewing your investment or financial strategy regularly, monitoring the changing financial environment, and making adjustments as appropriate or if your needs change.
Good people leave an inheritance to their grandchildren, but the sinner's wealth passes to the godly.